Accounts Receivable

Accounts Payable

Worksafe BC/WCB remittances

GST and PST Remittances

Year End Preparation

Set-up using Quickbooks or Simply Accounting

Invoicing

Financial Statements

Income Tax Services
Bank and credit card reconciliation

Data entry

Payroll Calculation/Preparation

Payroll deduction remittances

Record of employment

Year-end T4 preparation

Onsite and Remote Training

Online File Sharing & Storage

Consultations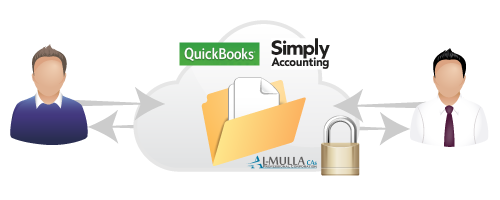 Accounts Receivable
This is the process of preparing customer invoices and applying customer payments. With accurate and timely information, customers can be contacted regarding outstanding payments.

Accounts Payable
This is the process of recording vendor invoices and making payments to vendors. We carefully calculate and track sales taxes to maximize your GST/HST input tax credit.

Bank Reconciliation
This is used as a control to uncover any possible discrepancies. It is also useful for cash flow budgeting and avoiding overdraft and NSF cheques. We reconcile bank statements, credit card statements, line of credit, and merchant accounts.

Government filing
We ensure our clients are on time. We prepare and track all remittances on your behalf.

Financial Reporting
We prepare accurate and timely financial reports to help you run your business more efficiently.

Payroll
We ensure your employees are paid accurately according to your pay schedule. We ensure all T4's and year end reconciliations are completed accurately and on time.